In 2022, Moorings Park Foundation awarded 14 community grants, totaling $369,000.00, to local organizations who serve seniors and support successful aging in SW Florida. Because of our generous residents, Moorings Park Foundation has become a leading advocate for seniors and continues to make a profound impact in the lives of others.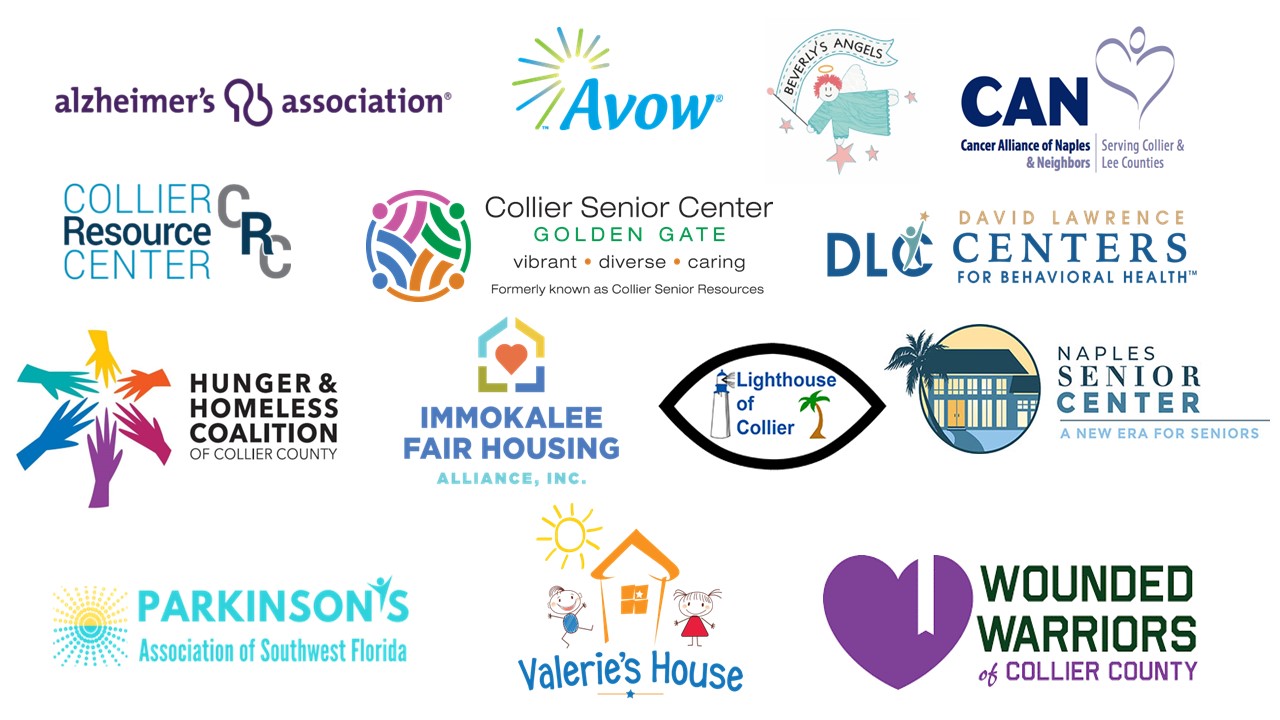 Alzheimer's Association, Florida Gulf Coast Chapter – $6,000
Caregiver Connection Program: serves approximately 100 seniors in SW Florida by increasing services and programs such as the Brain Bus.
Adult Grift and Bereavement Services: provides counseling for over 3,700 seniors each year.
Beverly's Angels – $25,000
Funds efforts to feed, clothe and provide other basic human needs to approximately 300 seniors in SW Florida.
Cancer Alliance of Naples – $20,000
Senior Financial Assistance: offers financial aid and support to 25 senior cancer patients and their families.
Collier Resource Center – $25,000
Senior Outreach Plan: supports the expansion of outreach efforts to serve and connect over 300 SW Florida seniors to health and human services.
Collier Senior Center Golden Gate – $57,000
Funds provide mental health counseling through the UPSLIDE Program and direct financial assistance to 95 low-income seniors.
David Lawrence Mental Health Center – $22,000
Provides mental health and substance abuse treatment for seniors who lack adequate insurance.
Hunger & Homeless Coalition of Collier County – $57,000
Seniors of Firm Footing Program: alleviates senior homelessness.
Immokalee Fair Housing Alliance – $23,000
Supports the creation of a community that is safe, healthy, and affordable housing for a minimum of 50 low-income seniors in Immokalee.
Lighthouse of Collier – $12,500
Funds a 10-week group program for Visually Impaired Seniors of Collier County to teach
seniors how to live independently and safely at home.
Naples Senior Center at JFCS – $70,000
Supports the expansion of the Dementia Respite Program.
Parkinson's Association of Southwest Florida – $10,000
Speech Therapy Program: allows for expansion of the program to serve more seniors.
Grandparents Raising Grandchildren Program: provides grief support groups for people who are suddenly raising their grieving grandkids while also grieving the loss of their adult child.
Wounded Warriors of Collier County – $13,500
Warrior Homes Senior Veteran Support Services: funds help maintain 30% of income cap on rent for senior Veterans.
In 2022, Moorings Park Foundation awarded 12 educational grants, totaling $231,000.00. The organizations include educational institutions and non-profits who educate those who will serve seniors and the underprivileged youth of Southwest Florida. We are very proud to be part of an organization that understands the importance of education and opportunity.
Champions for Learning – $6,000
Provides five $1,200 Jump Start Scholarships of post-secondary tuition.
Florida Gulf Coast University – $35,000
Funds ten $2500 scholarships and additional funding for the FGCU Academy Lecture Series at Moorings Park Communities.
Florida SouthWestern State College – $15,000
Funds six $2,500 scholarships in the fields of education and healthcare.
Leaders Empowered to Achieve Dreams Program: a college and career access program for 9-12 grade students at Golden Gate High School.
Guadalupe Center – $40,000
Provides 10, $4000 Tutor Corps College Scholarships to underprivileged children in Immokalee.
Hodges University – $25,000
Provides scholarships for Clinical Mental Health Counseling, Dental Hygiene and PTA students and funding for EMS manikins and other equipment needed.
Immokalee Foundation – $10,000
Healthcare Summer Camp: provides funding for 35 students to get hands-on learning for healthcare education.
Immokalee Technical College – $25,000
Provides student emergency and gap funding that provide additional financial support and supplement learning and/or living needs.
Lorenzo Walker Technical College – $20,000
Provides scholarship funding for Practical Nursing, Surgical Technology, Dental Assistant, Nursing Assistant, Home Health Aid and Phlebotomy.
New Horizons of SWFL – $15,000
After-school education program to boost graduation rates for 150 underserved youth who are interested in occupational therapy, social work, and rehab counseling.
Workforce readiness training for approximate 20 people with disabilities at Moorings Park.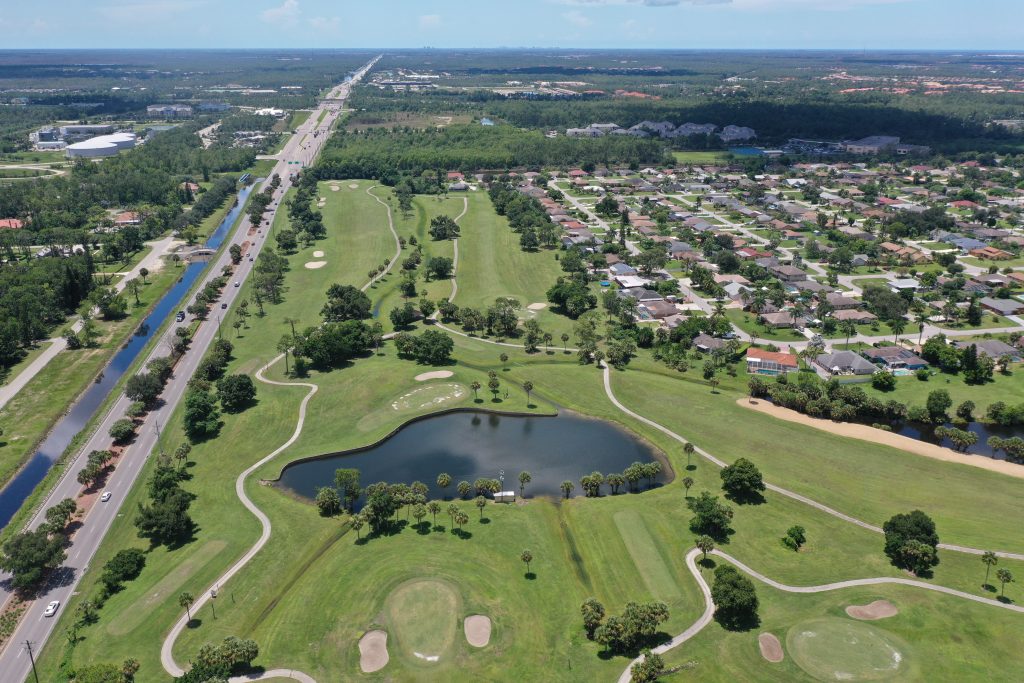 One recent key initiative soon will help provide affordable apartments for 400 essential workers such as teachers, farmers, police and medical staff,  and for low-income seniors, making between $45,000.00 to $90,000.00 yearly.  In the last three years, the Moorings Park Foundation, Moorings Park Institute, Collier Community Foundation and the Richard M. Schulze Family Foundation, have raised $10 million toward the planning, legal and other costs for an affordable apartment complex. Collier County Commissioners have selected the project's nonprofit developer and provided land on a portion of the former Golden Gate golf course. Because of your generosity and support we hope to continue our mission of making a difference addressing the needs in our community. This dream will be able to become a reality come January 2023 when we expect to break ground.