Whether you're giving to Moorings Park Foundation because we had a profound impact on your life or the life of a loved one, your gift big or small will continue to nurture generations to come.
Moorings Park is a 501(c)3 organization and our mission ensures the community's tax-exempt status, which not only protects residents if their personal finances are ever depleted, but it also saves millions of tax dollars annually.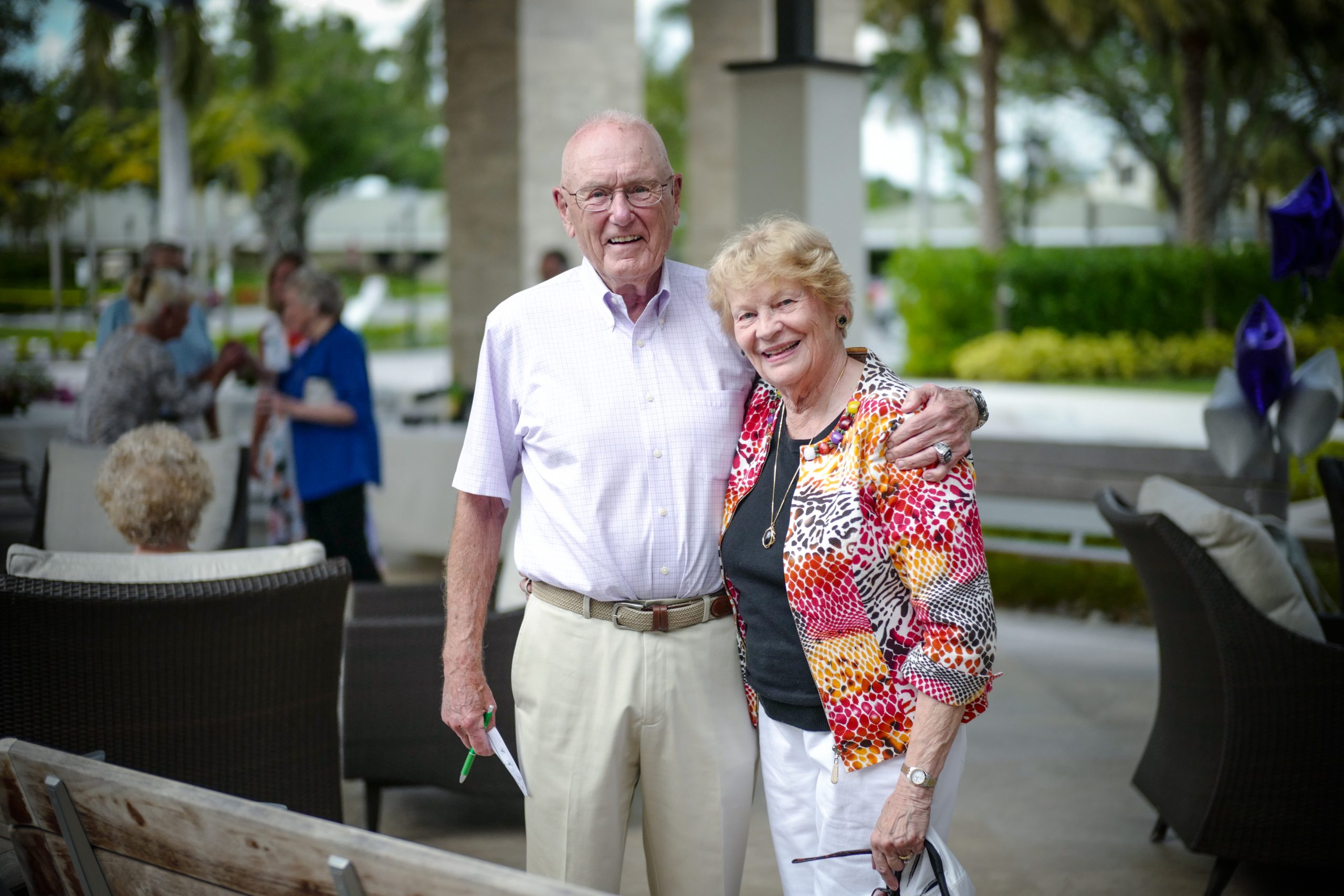 Mr. and Mrs. Sheffield have been involved with Moorings Park Foundation for over a decade, making a difference not only in the communities of Moorings Park but throughout Southwest Florida.
The Sheffield's were deeply involved with the development of the Center for Healthy Living (CHL) on the original campus. Because of their generosity, our residents can enjoy the Sheffield Theater located in the CHL and the Military Veterans Plaza across from the clubhouse.
Karl, an instrumental mentor, leads by example. He is a firm believer in the importance of giving back and is humbled by others who share the same conviction. Karl once stated that Mr. Edwin Bower "is the manifestation of the great word 'philanthropy.' The Chapel and his other charitable works, express his love for mankind. This is the true meaning of philanthropy."
We can all agree that Karl and Alice also personify what it means to be philanthropic. Thank you, Mr. and Mrs. Sheffield, for your generosity and for being a driving force behind the Foundation. You have truly made a difference in your community.